CLLA Certified Collection Agencies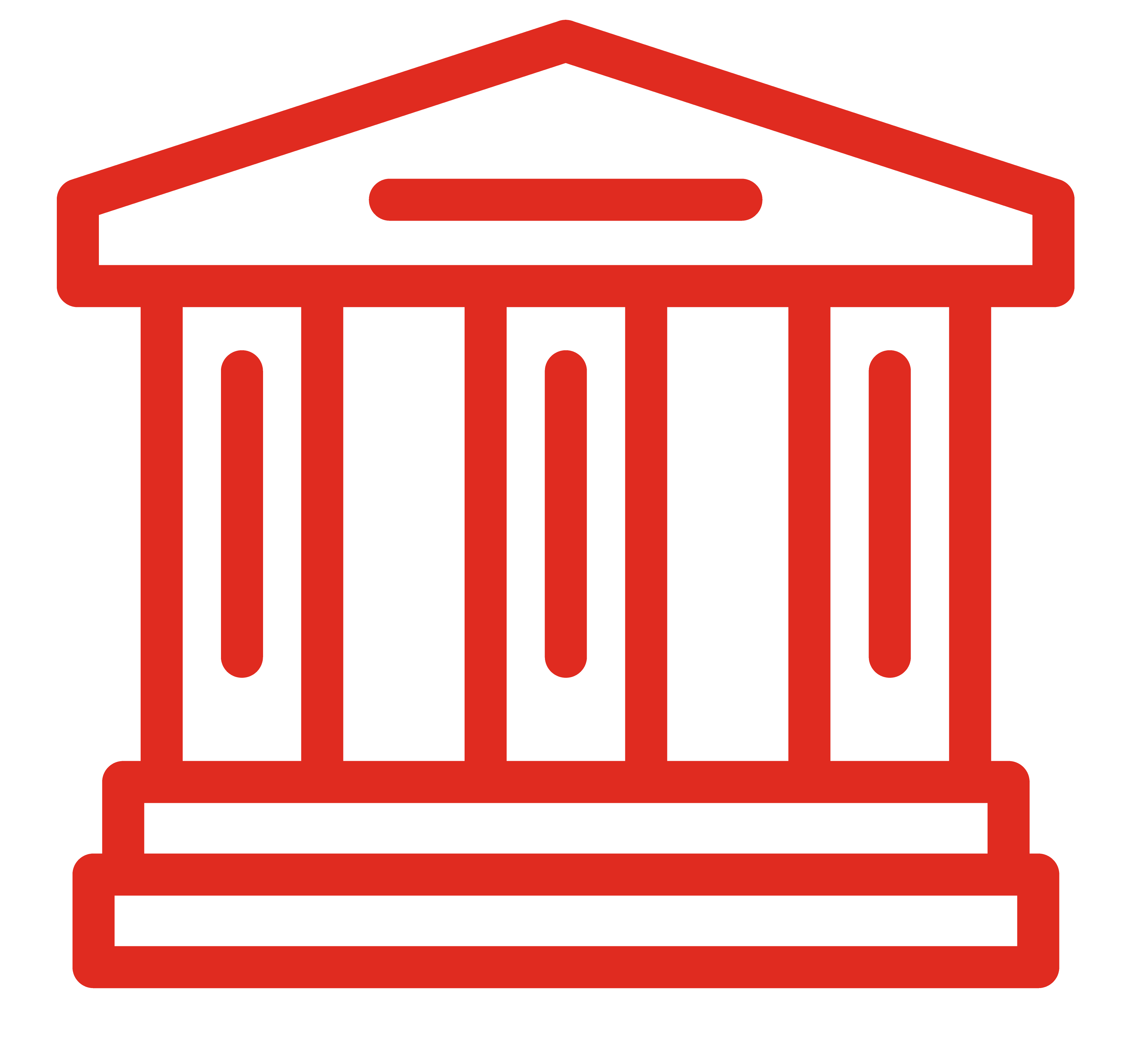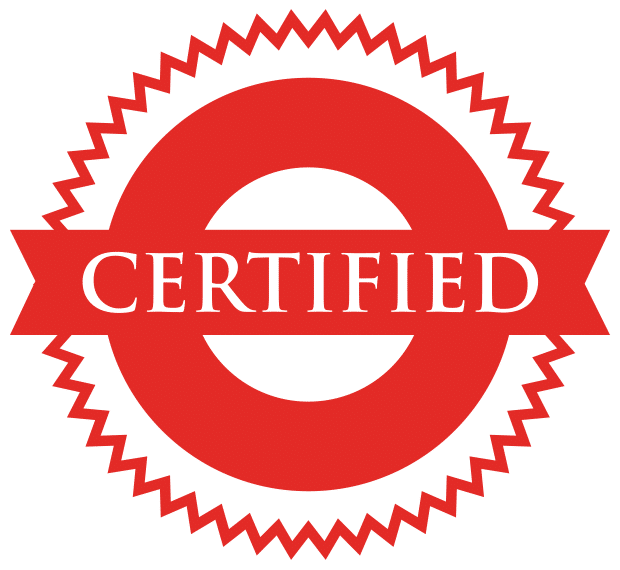 Find A CLLA Certified Agency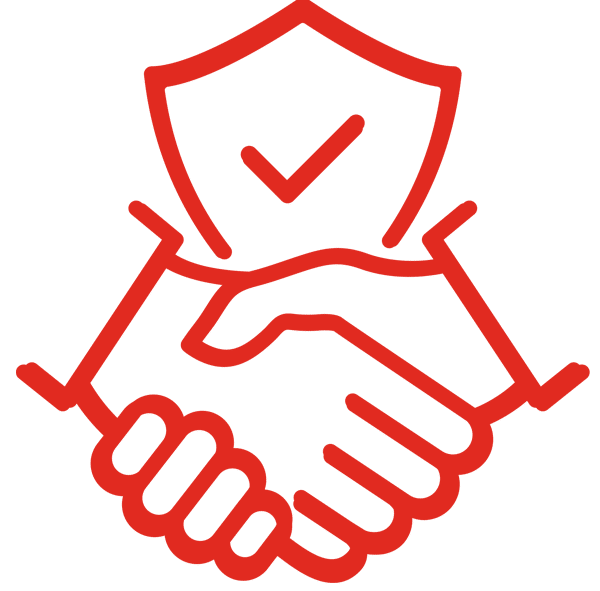 CLLA Certified Collection Agencies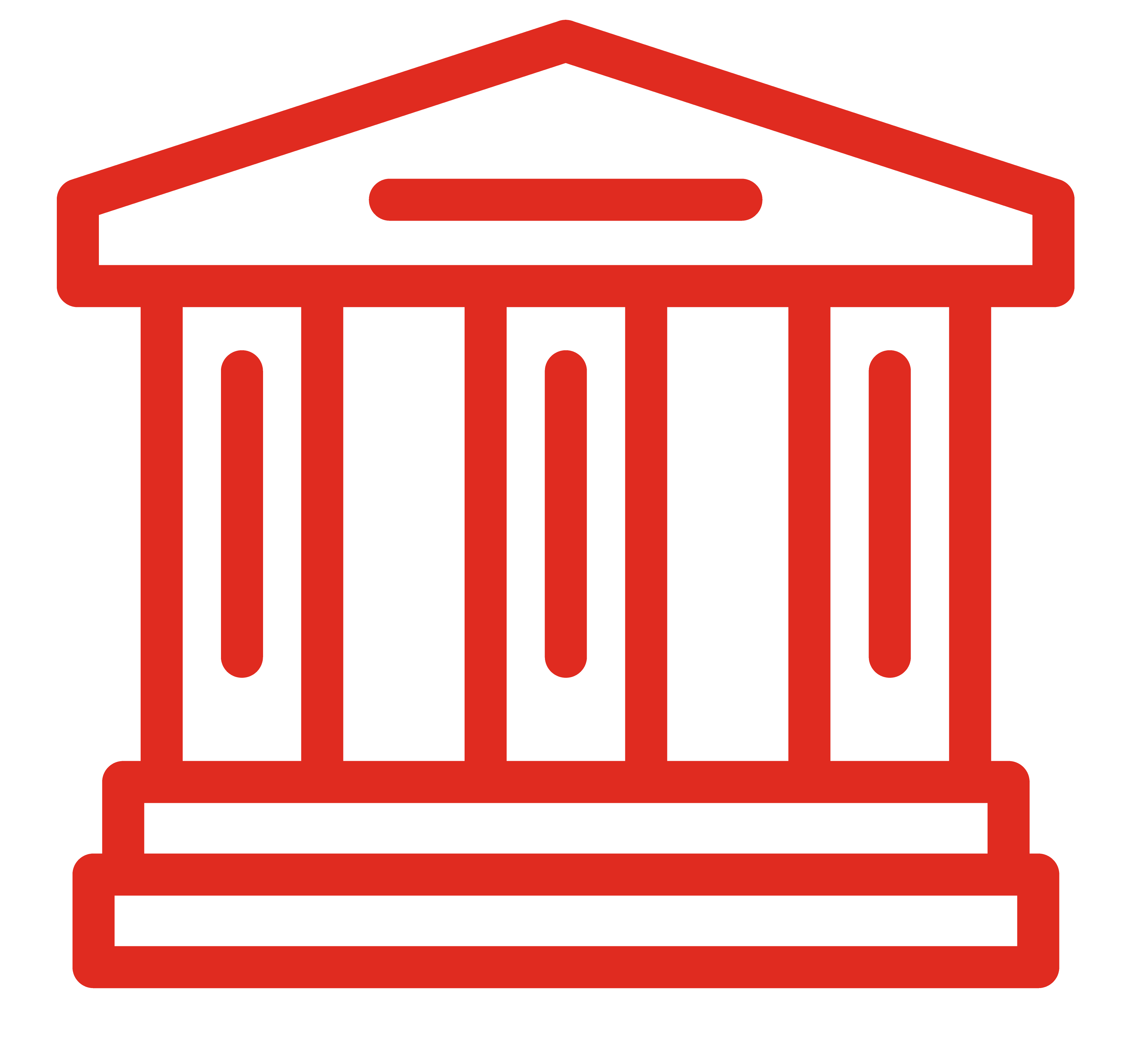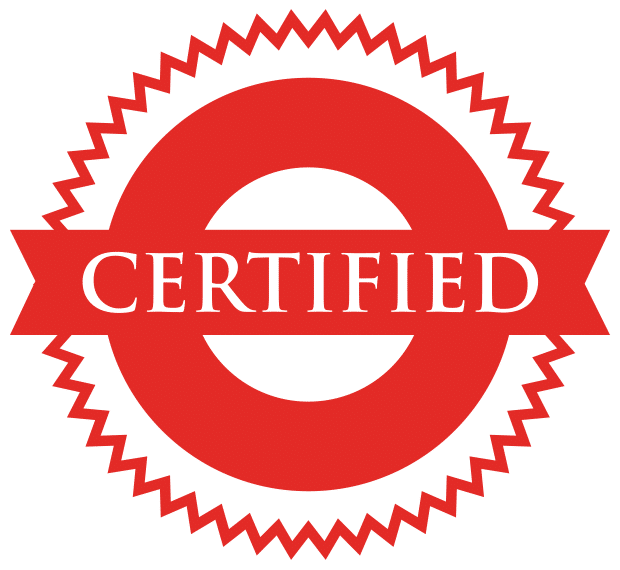 Find A CLLA Certified Agency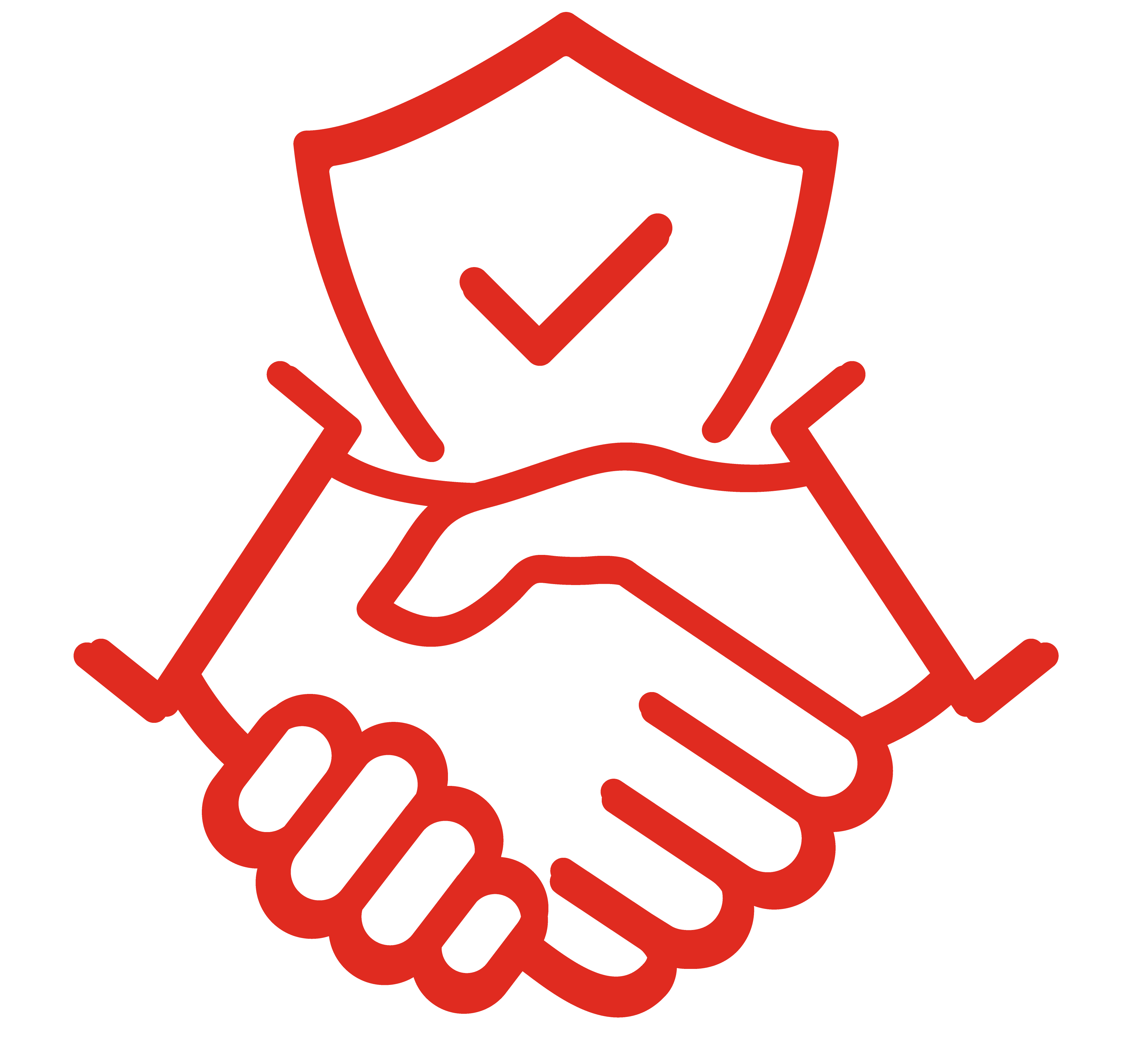 Commercial Law League of America's
Certified Commercial Collection Agencies
Commercial Law League of America's Certified Commercial Collection Agencies
The CLLA Commercial Collection Agency Certification Program, endorsed by IACC, demonstrates that certified agencies adhere to relevant regulations in the collection of commercial debt, use generally accepted accounting practices and adhere to standards to protect and safeguard their clients' funds. Use the map below to find a CLLA Certified Collection Agency near you.
Locations Map of CLLA Certified Agencies
Hover over the dot to find a CLLA Certified Agency
NORTHEAST
SOUTH
MIDWEST
WEST
TO BECOME CERTIFIED CLICK HERE!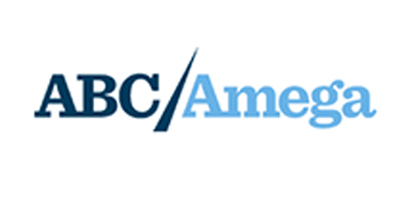 READ MORE ABOUT ABC-AMEGA
CONTACT
Robert Tharnish
Buffalo, NY
Ph: 844-937-3268
Email: robert.tharnish@abc-amega.com
Website: abc-amega.com
Making good on the promise: Successful business relationships come down to keeping promises. ABC-Amega works with some of the most well-known global companies to make good on the debts they are owed, while demonstrating our own pledge of effective partnership along the way.
Third-party Commercial Debt Collection
First-party Accounts Receivable Management/Collections Outsourcing
Industry Credit Group Services
Credit and A/R Management Training and Education
ABC-Amega is proud to be a Certified Agency Member of the CLLA and is certified by the IACC as well as by the CCA of A. With an unmatched commitment to quality, innovation and excellent customer service, ABC is a trusted partner for the commercial credit, education, and debt collection needs for businesses around the world.
Contact: info@abc-amega.com | 800.732.0206 | ABC-AMEGA.com
WEBSITE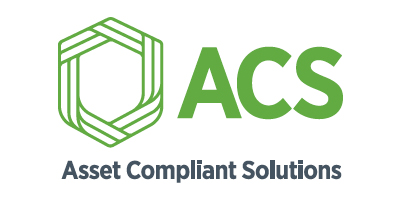 READ MORE ABOUT ACS
CONTACT
Andrew Pace
Williamsville, NY
Phone: 716-995-5712
Email: apace@acs-cam.com
Website: acs-cam.com
The ACS Way
Our mission is to always take a human-first approach to resolving complex accounts quickly and ethically.
Preserving your trust is more important to us than preserving your assets. The way we do that is by making every effort to quickly cure accounts to minimize portfolio losses.
Our People
ACS is a team of highly qualified professionals dedicated to empowering each other to bring unique perspectives and experiences to work.
Our Culture
ACS works to create a company culture that fosters a respectful, professional, and empathetic workforce. Our goal is to build a diverse, inclusive, and human-first organization to empower our team, clients, and community.
Our Values
ACS conducts all business with the utmost integrity, transparency, and respect. Our value to clients is the ability to deliver a first-class experience to effectively resolve accounts and optimize portfolio performance.
READ MORE ABOUT ACS
CONTACT
Andrew Pace
Williamsville, NY
Phone: 716-995-5712
Email: apace@acs-cam.com
Website: acs-cam.com
The ACS Way
Our mission is to always take a human-first approach to resolving complex accounts quickly and ethically.
Preserving your trust is more important to us than preserving your assets. The way we do that is by making every effort to quickly cure accounts to minimize portfolio losses.
Our People
ACS is a team of highly qualified professionals dedicated to empowering each other to bring unique perspectives and experiences to work.
Our Culture
ACS works to create a company culture that fosters a respectful, professional, and empathetic workforce. Our goal is to build a diverse, inclusive, and human-first organization to empower our team, clients, and community.
Our Values
ACS conducts all business with the utmost integrity, transparency, and respect. Our value to clients is the ability to deliver a first-class experience to effectively resolve accounts and optimize portfolio performance.
WEBSITE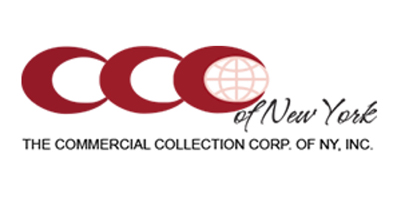 READ MORE ABOUT CCC
CONTACT
Patricia Stelter
Tonawanda, NY
Ph: 800-873-5212 ext. 1063
Email: pstelter@commercialcollection.com
Website: commercialcollection.com
Commercial Collection Corp. of New York (CCC of NY) has been in business since 1962. We provide innovative, customized solutions designed to meet the diverse needs and requirements of companies in all industries domestically and around the world. CCC of NY partners with its clients to reduce DSO, improve cash-flow and maximize efficiency through innovative solutions. Our services include First and Third Party Collection Programs, Credit Reports, Notice to Owner (NTO), Lien and UCC Filing Services. Our customized Business Process Outsourcing (BPO) services can be tailored to assist with any short or long term projects that a client may have.
Each collection professional employed at Commercial Collection Corp. of NY is certified through the International Association of Commercial Collectors. Commercial Collection Corp. of New York is proud to be a certified agency of CLLA.
WEBSITE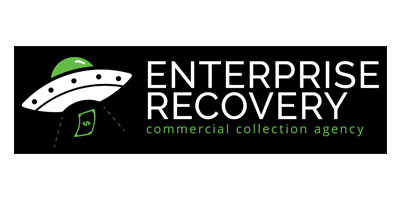 READ MORE ABOUT ENTERPRISE RECOVERY, LLC
CONTACT
Raymond Stein
West Chester, PA
Ph: 610-840-8100
Email: rstein@bylcompanies.com
Website: www.enterpriserecovery.com
Bring your cash back in orbit.
Our recovery team stays with you from the start of your collection process… and beyond. Enterprise Recovery, LLC helps recover past-due customer invoices, so you can focus on the future of your business. Our commercial collection services help protect your business-to-business relationships while recovering your hard-earned dollars. Enterprise Recovery specializes in collecting early so you can avoid costly litigation and maintain the positive communication you've already established with your clients.
WEBSITE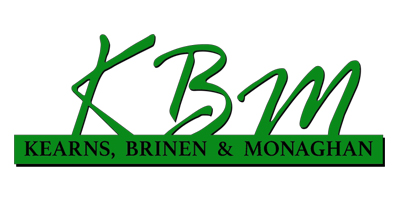 READ MORE ABOUT KEARNS, BRINEN & MONAGHAN
CONTACT
Mark LeFevre
Dover, DE
Ph: 877-698-5200
Email: mark@kbmcollect.com
Website: kbmcollect.com
Kearns Brinen & Monaghan is a full-service commercial collection agency that's headquartered in Dover, Delaware. Since 2004, our experienced collectors have delivered world class results that has supported the bottom lines of clients anywhere from the Fortune 100 list to mom-and-pop shops.
Kearns Brinen & Monaghan offers:
3rd party commercial collections
First party accounts receivable management
Domestic & international collections
Legal forwarding & judgment enforcement
Asset & liability investigations
Private investigators
Licensed & bonded in all states that require it
24/7 Online client portal
Dedicated customer service rep to help optimize your billing process
We are a proud member of both the Commercial Law League of America and the International Association of Commercial Collectors (IACC). Our dedication to our clients and their bottom lines has earned us the reputation of being one of the top collection agencies in the country. Our team of certified collectors and service providers look forward to supporting your bottom line and bolstering your process for years to come.
WEBSITE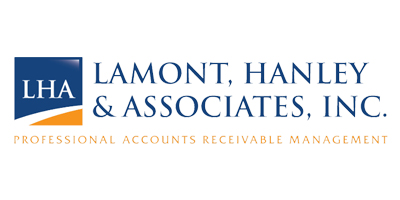 READ MORE ABOUT LAMONT, HANLEY & ASSOCIATES
CONTACT
Rhonda A. Sargent
Manchester, NH
Ph: 603-625-5547
Email: rhonda.sargent@lhainc.com
Website: lhainc.com
Since 1991, Lamont, Hanley & Associates, Inc., has provided professional account receivable management services nationally for Commercial and Consumer Corporations. Our experience, results and professionalism is considered the "Gold Standard" by our long-term clients . Rates are on a contingency fee basis and include an assigned Quality Assurance Team, custom reporting, programming and secure transactions. We benefit our clients by recovering past due receivables without damaging their brand name.
We are WBENC and HITRUST Certified, SOC II Type II Compliant, Better Business Bureau Accredited with an A+ rating and licensed & bonded. Collectors handling your accounts receive training in recognizing fraud, waste & abuse, security awareness, and HIPAA. Certified by the International Association of Commercial Collectors and have received the Professional Collection Specialist designation from ACA International.
HITRUST CSF Certified & SOC II Type II Compliant, A+ rating with the Better Business Bureau, FWA, Security Awareness Trained, HIPAA Compliant, ACA and IACC Certified, Licensed and Bonded.
WEBSITE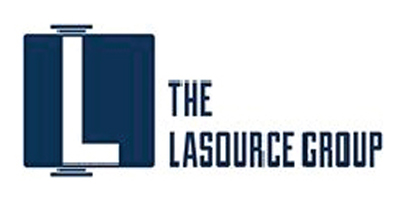 READ MORE ABOUT THE LASOURCE GROUP
CONTACT
Justin DeNiro
Erie, PA
Ph: 888-295-1799
Email: justin@thelasourcegroup.com
Website: thelasourcegroup.com
LaSource Corporation
Established in 2000 as a strategic business consulting company. The LaSource Group provides "measurable solutions" by developing specific value propositions that meet our client's goals and objectives. The LaSource Group core foundation as described in our mission statement "to earn a trusted advisory relationship as a value added resource for our clients" continues to be successfully engaged by many of America's most admired corporations.
WEBSITE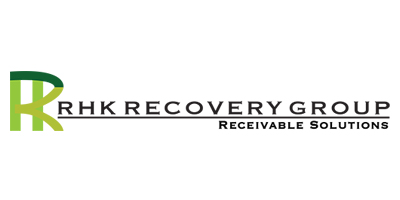 READ MORE ABOUT RHK RECOVERY GROUP
CONTACT
Richard Klein, President & CEO
Plainview, NY
Ph: 631-773-4450, Ext 301
Email: richard@rhkrecoverygroup.com
Website: www.rhkrecoverygroup.com
RHK RECOVERY GROUP: Leading Provider of Receivable Management Solutions
Debt Collection, Credit Research, Delinquency Reporting, Receivable Management, Consulting, Insolvency Support
RHK Recovery Group is founded on a simple principle:
The successful management of our client's accounts will come through our firm commitment to impeccable professional and ethical practices.
RHK Recovery Group was formed by credit professionals:
Our management team brings over 50 years of combined hands-on experience to each client we service.
RHK Recovery Group has a proven track record and a respected reputation as an industry-leader:
We provide accounts receivable solutions including credit information, insolvency support, skip tracing, receivable outsourcing and asset searches.
WEBSITE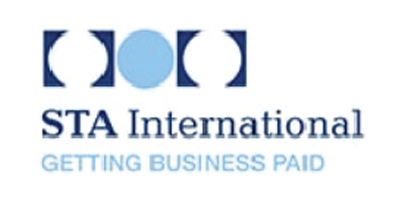 READ MORE ABOUT STA INTERNATIONAL
CONTACT
Walter Lockhart
Melville, NY
Ph: 516-997-2400
Email: wlockhart@stacollect.com
Website: stacollect.com
STA International – a second-generation, family-owned business started in 1955 – is a full-service commercial collection agency. Experienced, certified, and focused on rapid debt recovery, we provide services throughout the world. Commercial debt collection is our core competency. We've been doing it for more than 60 years – and this experience translates to higher recoveries for our clients.
As an industry leader in third-party commercial collection, we can assist with debt collection both in the US and Internationally as well as receivables management, and skip tracing. Our proven collection strategy has a solid record of delivering strong outcomes, and our primary goal is always to provide the maximum possible recovery. As an STA client, you'll benefit from our strong global footprint as well as our many decades representing organizations both large and small.
WEBSITE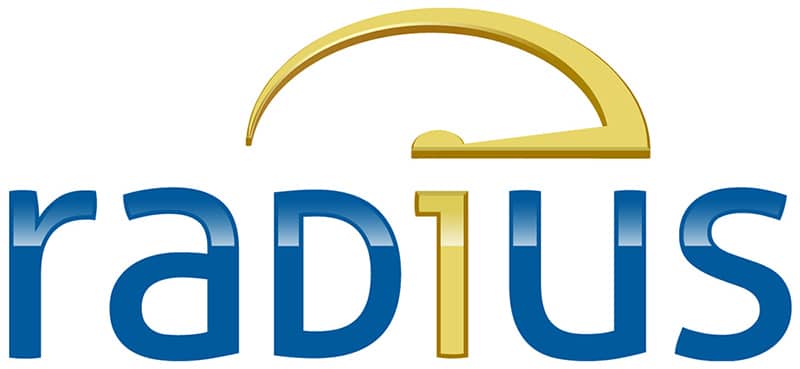 READ MORE ABOUT RADIUS GLOBAL SOLUTIONS, AMS COMMERCIAL BUSINESS DIVISION
CONTACT
Robert Ash
Fair Lawn, NJ
Ph: (201) 871-0044
Email: robert.ash@radiusgs.com
Website: www.radiusgs.com
The Radius Difference
Who is Radius Global Solutions?
Radius Global Solutions is a leading provider of integrated omnichannel customer engagement services and technology.
Our executive team has been together since 1995 and continues to expand and advance the company's capabilities. We have 4,000+ employees across 14 locations and our team has the knowledge and expertise to provide reliable, consistent service.
Our mission is to help you exceed your customers' expectations within a highly collaborative, secure, and compliant environment.
WEBSITE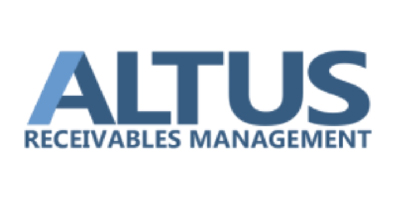 READ MORE ABOUT ALTUS
Altus Receivables Management
Jim McDermott
Metairie, LA
Ph: 1-800-509-6060
Email: jimmcdermott@trustaltus.com
Website: trustaltus.com
Altus Receivables Management is a global commercial collections firm helping companies gain new levels of confidence and control over their credit to cash cycle. We combine the most advanced technology with the largest international network of trained, certified professionals to streamline 1st and 3rd party collections at the highest levels of security and compliance.
At the heart of our advanced technology is a powerful, customer-focused collection automation system called ARM STRONG™. Built on Salesforce.com, the world's #1 cloud based customer relationship management (CRM) software, ARM STRONG automates and streamlines key functions of the debt collections process, reducing costs and boosting cash flow performance at every level.
Backed by our world-class ARM Managed Services Team, we gather and analyze rich insights and best practices at every step to continuously improve and enhance your entire receivables management process in ways you can see, feel and measure.
For three decades and across all industries, we have been working side-by-side with leading companies to help them gain new levels of confidence and control over their credit to cash cycle.
WEBSITE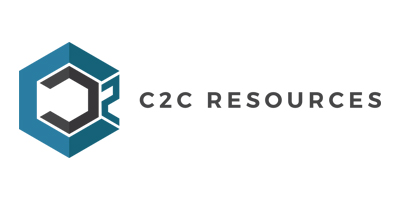 READ MORE ABOUT C2C
C2C Resources, LLC
Trey Cefalu
Atlanta, GA
Ph: 866-495-0050
Email: tcefalu@c2cresources.com
Website: c2cresources.com
C2C Resources has helped over 25,000 businesses collect their accounts receivable with a collection staff that averages over 26 years of commercial collection experience. We are currently endorsed by over 20 trade groups.
Key Features of our Collection Offering include:
Profit Maximizer – Complimentary Web Based receivables management software available to our clients to help minimize delinquent accounts.
Infomax Collection System – Proprietary software that maximizes collection for our clients by using advanced business analytics, account allocation and work flow
Legal Forwarding Edge – Provides increased net recovery to our clients since our rates do not increase on accounts forwarded to an attorney.
Communication – Clients receive weekly remits, 24/7 online access and our reporting software allows us or you to quickly customize reports that provide you information organized and presented the way you want it.
WEBSITE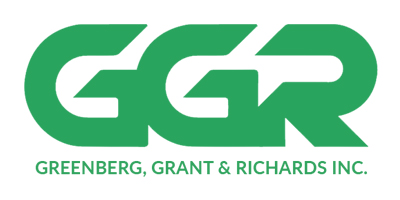 READ MORE ABOUT GGR
Greenberg, Grant & Richards, Inc.
Scott Swisher
Houston, TX
Ph: 713-805-2352
Email: sswisher@ggrinc.com
Website: ggrinc.com
Since 1993, we have served over 20,000 clients in various industries worldwide and have been a proud member of the CLLA for over 20 years. Because of our storied success and unrivaled ability to collect quickly and efficiently, we have been able to work with many Fortune 100 companies. With multiple offices across a myriad of states GG&R has the coverage and skilled staffing that you are looking for.
Our "Nice to Nuclear" range of options takes advantage of our extensive network of certified fraud examiners, attorneys, field investigators for face-to-face meetings as well as drone surveillance for hard-to-reach areas to allow you to customize our collections approach to your particular portfolio and customer needs.
Here at GG&R we are extremely proud of our best-in the-industry staff of veteran collection specialists. They average over 15 years of tenure each and have an average of 24 years each in a wide cross-section of Commercial Collection industry fields. We have collected over 1.5 billion dollars to date and over 100 million dollars for our clients in each of the past two years. We look forward to doing the same for you!
WEBSITE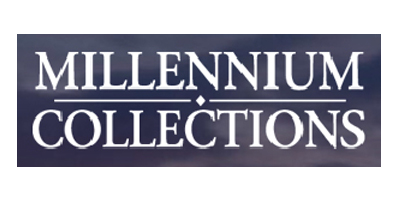 READ MORE ABOUT MILLENNIUM COLLECTIONS
CONTACT
Jonathan Rose
Vero Beach, FL
Ph: 772-567-0177
Email: jrose@millenniumcollections.com
Website: millenniumcollections.com
Millennium Collections Corporation is a small, nimble commercial collection agency that was formed in 1997 by its President, Jonathan Rose. Mr. Rose was formerly a trial attorney concentrating on commercial and construction litigation, practicing in the New York federal and local courts. Our geographic collection area spans North and South America and Eastern and Western Europe.
Collectors and sales and support staff are trained in various aspects of collection law. This allows our collectors to make more collections, and provides our sales staff the knowledge that's needed to provide relevant advice to clients regarding difficult accounts.
Mr. Rose actively assists in collections and reviews accounts that present difficult fact patterns, resulting in the collection of accounts that might be rejected or closed by other agencies. Computer guided metrics to determine collectability, and the amount of work to be put into accounts, are NOT used at Millennium. Each account is collected as if the account is our own, and before an account is closed, it undergoes a thorough review process.
We will pleased to discuss your collection needs with you at any time.
WEBSITE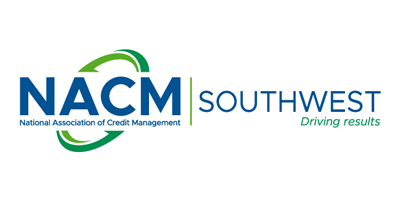 READ MORE ABOUT NACM SOUTHWEST
CONTACT
Abby Odneal
Coppell, TX
Ph: 972-518-0019
Email: abby@nacmsw.com
Website: nacmsw.com
NACM Southwest has offered your business top-rated, proven collection services. Our professional staff of experienced collectors act as an extension of your credit department, working with you and your customer to obtain positive results. We offer a wide range of services from a complimentary, initial 10-day demand letter to strategic coordination with CLLA attorneys for legal action when necessary. You have the 24/7 ability to view the activity on your accounts on our online portal. All account payments are safeguarded in a segregated trust account for your company's security.
Want to learn more or speak with a reference? Reach out to Katie Sartin (katie@nacmsw.com or 972-518-0019) at NACM Southwest to learn how you can benefit from our experienced team!
WEBSITE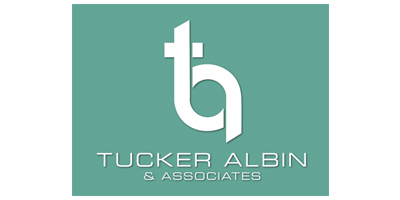 READ MORE ABOUT TUCKER ALBIN
Tucker, Albin and Associates, Inc.
Jason Wetenhall
Richardson, TX
Ph: 469-424-3033
Email: j.wetenhall@tuckeralbin.com
Website: tuckeralbin.com
Tucker, Albin and Associates, Inc.
Tucker, Albin & Associates has helped more than 50,000 customers recover their past-due receivables all around the globe quickly and effectively.  
Our mission is to help businesses resolve their financial obligations for the benefit of all parties, in a manner that upholds our core values of integrity, accountability, and professionalism.
We are dedicated to increasing the rate of recovery for our clients in an ethical manner, supporting our client's goodwill and our reputation for superior customer service. 
We are a highly motivated team of collection specialists who continually strive to redefine our industry. We can assure our clients every account placed is handled by a live collector to keep the human nature intact. As opposed to the more common automation strategies  our agent's personal attention to detail allows us to exceed our clients' expectations.  
We pair the latest technologies with an industry-leading network of personnel, which remains the backbone of TAAs proven success.
WEBSITE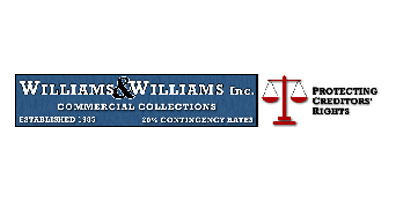 READ MORE ABOUT WILLIAMS & WILLIAMS, INC.
CONTACT
Tony Williams
Louisville, KY
PH: 502-451-7000, ext. 105
Email: tony@collectthemoney.com
Website: www.collectthemoney.com
Williams & Williams, Inc.
Since 1985, Williams & Williams, Inc. has specialized in recovering delinquent balances anywhere in the free world. Collecting debt arising from a business-to-business transactions is our specialty. Protecting monetary interests and obtaining swift results are the goals we attempt to achieve on our clients' behalf. We utilize professional techniques, in-depth knowledge of the Uniform Commercial Code, specialized industry knowledge and strategies to effect immediate collection of placed accounts.
Experience is what collects the tough accounts. Each of our creditors rights specialists have over 20 years successfully collecting past due accounts. Our unmatched results and detailed, narrative reporting separate us from the competition. WWI welcomes free consultation on any unique collection or credit problem. Simple rate structure as all recoveries are contingent- no collection, no fee. Professionalism and experience are essential parts in producing the desired results – results for your company!!!
WEBSITE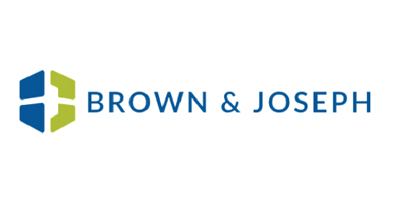 READ MORE ABOUT BROWN & JOSEPH, LLC
CONTACT
Nicole Perri
Itasca, IL
Ph: 630-634-8692
Email: nicole.perri@brownandjoseph.com
Website: brownandjoseph.com
Brown & Joseph is an award-winning debt collection agency located in the Chicagoland area. Founded in 1996 by a group of financial services experts, Brown & Joseph has earned a winning reputation within the accounts receivable industry by routinely exceeding our clients' expectations, staying true to our mission of continuous improvement, and collecting what other agencies simply cannot.
WEBSITE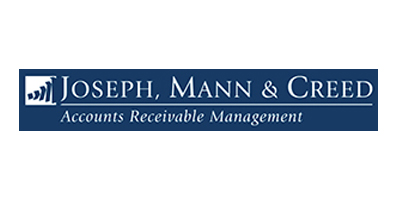 READ MORE ABOUT JOSEPH, MANN & CREED
CONTACT
Bill J. Mann
Twinsburg, OH
Ph: 216-831-5626
Email: bill.mann@JMCBiz.com
Website: jmcbiz.com
Joseph, Mann & Creed (JMC) is a global collection agency headquartered in Twinsburg, Ohio. Founded in 2001, we have earned the confidence of our clients by providing stellar customer service and delivering measurable results. With proven success on both consumer and commercial portfolios, across a broad spectrum of industries, JMC's programs are customizable and range from Letter Service and Outsourcing, to 1st Party Customer Contact, 3rd Party Recovery, and Litigation. Our services are designed to complement your internal processes, allowing our strengths to become yours.
WEBSITE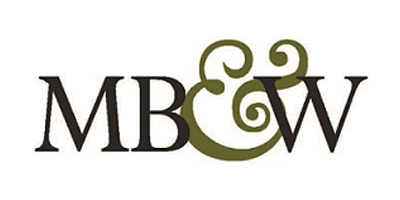 READ MORE ABOUT McCARTHY, BURGESS & WOLFF
CONTACT
Brett Alspach
Cleveland, OH
Ph: 440-735-5100
Email: brett.alspach@mbandw.com
Website: mbandw.com
MB&W is a forward thinking collection agency that invests significant resources in technological innovations. We are fully aware that in today's economy, staying ahead of the technological curve is paramount to success. MB&W was one of the first collection agencies in the country to invest in voice analytics, key word/phraseology identification, and 100% call monitoring. MB&W's analytic(s) function improves employee training, auditing, compliance, and liquidation.
MB&W is a Single Source Solution for a wide variety of industries that vary in scope and complexity. Our approach to your success is based on MB&W ability to develop and deliver solutions that adapt to our clients business culture and defined parameters, while achieving optimal liquidation. MB&W maintains high compliance standards with ISO 27001 & SSAE18 certification. To learn more, please visit us at www.mbandw.com
WEBSITE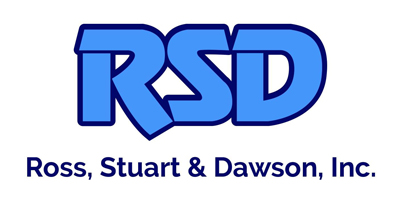 READ MORE ABOUT ROSS, STUART & DAWSON, INC.
CONTACT
Lee VandenHeuvel
Clawson, MI
Ph: 888-701-8181
Email: lee@rsdcollects.com
Website: rsdcollects.com
RSD has been a global leader in the commercial debt collection market since 1975. Our long history of getting the job done for our clients is a testament to our knowledge of the industry.
A few things our clients tell us they like most about our agency:
RSD is 1 of only 22 agencies worldwide to earn Certified Agency status through the CLLA
Ability to collect all domestic and international claims through our global associate network.
Results & Professionalism: Everything we do is done with our clients best interests in mind.
Ability to log into our client web portal 24/7 for:

up to the minute account updates
downloading status reports from our website
placing claims with us
improved flow of communication and information
WEBSITE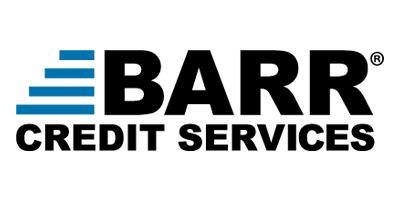 READ MORE ABOUT BARR
CONTACT
Randy Frazee
Tucson, AZ
Ph: 877-654-1234
Email: rfrazee@barrcredit.com
Website: BARRcredit.com
BARR Credit Services is a premier global accounts receivable firm. Our fully licensed and compliant organization offers commercial B2B solutions for both First-Party AR Outsourcing and Third-Party Debt Recovery. When partnered with BARR, company size and industry do not restrict success of services as portfolio treatment is customizable and client driven! BARR works to provide credit services beyond basic debt recovery practices to ensure our clients can optimize their credit departments success. Get started by contacting us at 877-654-1234, info@barrcredit.com, and barrcredit.com.
WEBSITE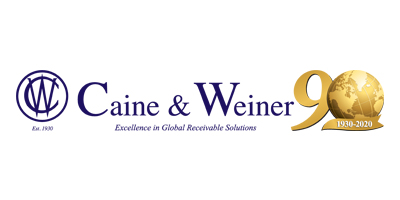 READ MORE ABOUT CAINE & WEINER
CONTACT
Greg Cohen
Sherman Oaks, CA
Ph: 818-226-6000
Email: greg.cohen@caine-weiner.com
Website: caine-weiner.com
Since 1930, Caine & Weiner, a leading full-service Accounts Receivable Management enterprise with five (5) full-service collection centers strategically located throughout the United States, has been committed to best-in-class performance for our worldwide consumer and commercial clients in support of the Receivables-to-Cash Cycle. Our 1st and 3rd party debt resolution services, performed by our highly skilled account resolution specialists, represent our core expertise, providing each individual client with innovative, customized solutions and maximized recoveries.
Our collection team is supported by dedicated and tenured sales, client relations and executive teams, ensuring your accounts are handled with the utmost efficiency, security, compliance and accountability. We take great pride in being among the 1% of agencies certified by CLLA. We are also SOC 1 Type 2 Audited, ISO 27001:2013 Certified, and hold memberships and certifications in several prominent industry associations.
Contact Joe Batie, Chief Commercial Officer, at (818) 251-1713 or joe.batie@caine-weiner.com.
WEBSITE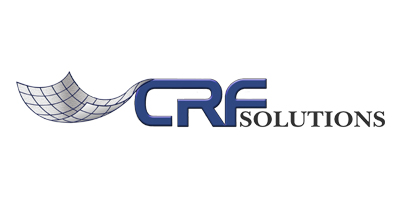 READ MORE ABOUT CRF
CONTACT
Tony Terry
Simi Valley, CA
Ph: 805-522-3232
Email: tterry@crfsolutions.com
Website: crfsolutions.com
Over the past three decades, our founding principle—Bigger isn't always Better—has set CRF Solutions apart, and today we wholeheartedly affirm our mantra: "Innovation and Integrity, Our People Make the Difference."
By providing above-industry compensation, fostering a culture of recognition, and supporting continued growth through education opportunities, CRFS has assembled one of the most tenured, US-based, commercial collection teams available.
We are nimble and responsive when immediate changes are needed without bureaucracy, and provide a fully transparent process while treating your customers with respect. Passion to design the best solution for each client led to unique offerings such as Small Claims Administration and National Lien Management.
We invite you to discover how exceptional client service, unequaled recovery, and innovatively tailored offerings combine to deliver proven results for your business.
WEBSITE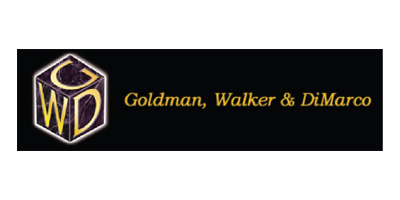 READ MORE ABOUT GOLDMAN, WALKER & DIMARCO
CONTACT
Marc Mays
Tucson, AZ
Ph: 877-493-2500
Email: mmays@gwdaz.com
Website: gwdaz.com
We are an elite group of professionals bound together by integrity with a single focus; to give our clients the best possible service at a reasonable cost, with the peace of mind that their interests and values will never be compromised.
WEBSITE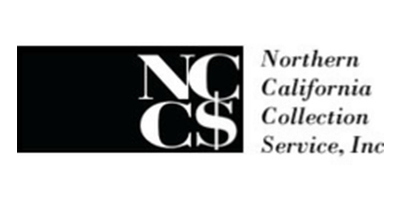 READ MORE ABOUT NCCS, INC.
CONTACT
Lawrence Cassidy
Sacramento, CA
Ph: 916-929-7811, ext. 222
Email: larry@nccsinc.com
Website: nccsinc.com
Larry Cassidy is the President of Northern California Collection Service, Inc., and Sacramento Valley Board of Trade, Inc., in Sacramento, California and Pacific Board of Trade, Inc., in Honolulu, Hawaii.
We have a staff of experienced collectors and three in house attorneys to put the cash in your bank account.
Over 100 law firms and many Fortune 500 firms select us to collect their past due accounts whether they are in the thousands or millions.
International collections recently made in England, Israel, Poland and other countries.
Larry has served as the Chairman of the Legislative Council of the California Association of Collectors. In that capacity, he has introduced or been involved in the majority of new laws in California that govern the collection of past due debts in California. He has also served as President of California Association of Collectors, California Commercial Collectors Association and American Commercial Collectors Association for the United States, Europe, and Asia. In addition, Larry is a former Director of the Commercial Law League of America.
WEBSITE